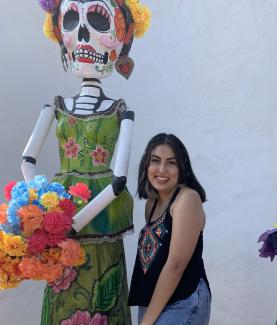 Peer Educator
she/her/hers
Major/Minor: Sociology with a minor in Applied Psychology and Spanish
Year: 4th

I am extremely passionate about advocating for everyone to be treated with love, compassion, and respect. I am a firm believer in survivor validation and empowerment through advocacy and trauma-informed spaces. I am excited to begin my work in creating educational and prevention programs for my peers here at UCSB.

What Alyssa likes to do outside of her work at CARE: "I love spending my free time hanging out with friends, exploring local coffee shops, playing guitar, listening to music, and painting! :D"