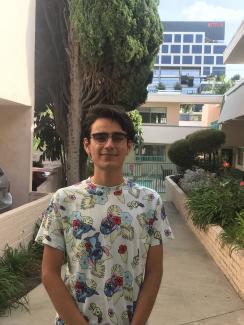 Men's Engagement Educator
he/him/his
Major/Minor: Chicanx Studies and Psychology B.S.
Year: 3rd

Andy is a third year Chicanx Studies and Psychology B.S. double major. He is passionate about making a change on campus to combat institutionalized oppression and by working for CARE, he is able to educate students on interpersonal violence and different ways to combat it. As we return for in-person instruction, Andy is looking most forward to engaging with students and staff to create events tailored to creating a safer community on campus.

What Andy likes to do outside of his work at CARE: "I love going on long bike rides on the beach as a way to self reflect and to take care of myself. In addition I'm a big Marvel fan so I love geeking out about any Marvel related movie or TV show."