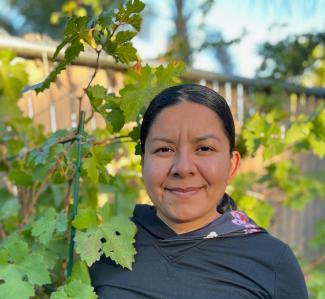 Advocate
she/her/hers
Student Resource Building
B.A. Human Development, CSU San Marcos
Gricelda has worked as a Family Advocate at an emergency shelter empowering survivors of domestic violence, interpersonal violence and sexual assault and answering hotline calls. She has also worked with youth and families
She is passionate about supporting survivors to identify creative self-care practices and resources to aid their recovery. She has facilitated healing through the arts and meditation sessions. She has participated in trauma-informed care trainings to learn processes to work with trauma.
She believes in creating healing, welcoming and inclusive spaces for underserved populations to foster a sense of belonging and help folks feel seen, heard, and understood.
What Gricelda likes to do outside of her work with CARE: "Spending time with friends and family, nature walks, kayaking, and painting."