After experiencing a traumatic event like a sexual assault, incident of relationship violence, or stalking, a survivor might not know what their options are. CARE promotes access to meaningful services and builds a team of support. CARE Advocates will provide options for survivors and will follow the survivor's lead in making specific referrals. 
Image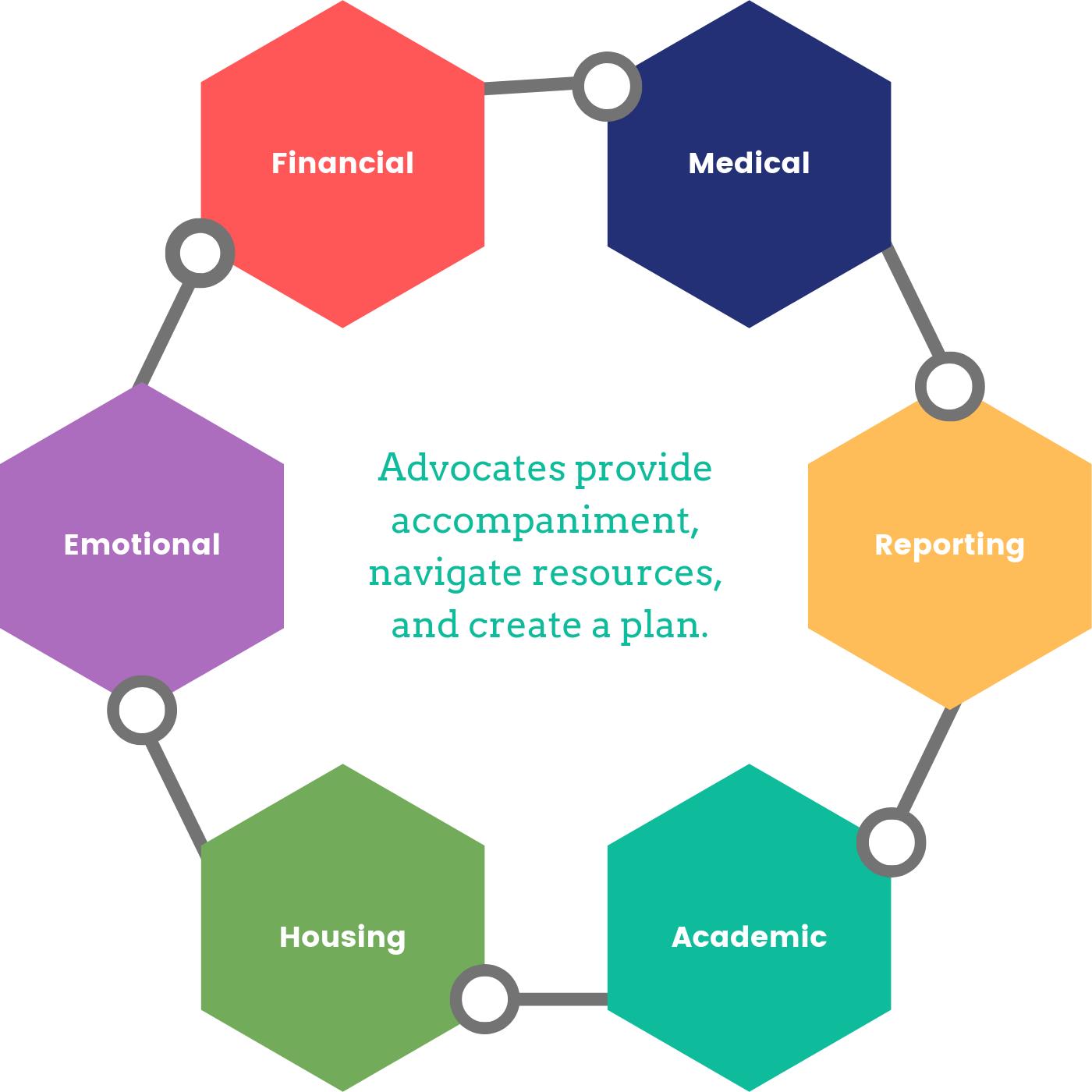 Schedule a non-urgent appointment with a CARE Advocate.
To speak with a confidential advocate immediately, please call our 24/7 CARE advocacy line at 805-893-4613. If you have an emergency or feel that you may be in immediate danger, please call 911. 
If you have experienced a sexual assault within the last five days, call CARE at 805-893-4613 or navigate to the Medical section on our Advocacy Services page to learn about the time-sensitive option to seek a free, confidential forensic medical exam.